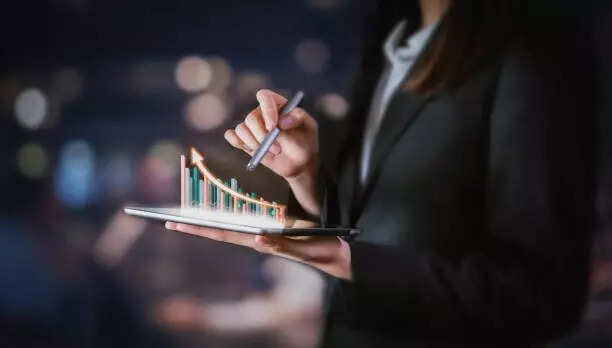 TOP 7 highest paying jobs in India
Photo : iStock
Not to deny the fact that almost everyone desires highest paying jobs! With so mush of exposure, people are now actually opting for job oriented courses. The outbreak of COVID and the recession over globe have led to many layoffs too. In such a dynamic and unstable scenario, it is a must that one should have a secure job. Most of the highest paying jobs in India are also amongst the secure job options. The salary one get depends on their educational qualifications, skillset, and experience. For your convenience, we have compiled a list of 7 highest paying jobs in India to watch out for in 2023.
Data Scientist
These days, Data scientists have become more in demand for the simple reason that big data plays a very important role in the way organizations make decisions. The job of a Data Scientist is intellectually challenging, analytically satisfying. They are often put at forefront of new advances in technology. Their major role is to determine the questions and pass them on to the team and figure out how to answer those questions using data. They often develop predictive models for theorizing and forecasting.
Blockchain Engineer
Year 2021 and 2022 witnessed big boost in terms of career as a blockchain engineer. Blockchain is considered as backbone of digital cryptocurrencies and is gearing up to take over the market. Blockchain engineers are one of the highest paid in the industry as they are the expert minds behind the evolution of computer networks, data structures, and algorithms in their companies. Major work of the professionals is to execute and create a digital blockchain for business solutions.
Chartered Accountant
Chartered Accountancy is a professional practice of accounting, auditing, taxation, and financial assessment. It can be both for individual as well as organisation. CA is one job which never goes out of demand! Over the years, the minimum eligibility to work as financial analyst or any other role in financial sector has been upgraded from BBA/BCom to Chartered Accountant. Work of Chartered Accountant includes filing tax returns, auditing financial statements and business practices, registration of the business organisation with the government, maintaining records of investments, preparing and reviewing financial reports and documents, etc.
Surgeon
Surgeon is a doctor whose work is to treat conditions that may require surgery. Even a basic surgery at a good hospital costs a minimum of 30, 000. There are different surgeons for each area of your body, and each uses a variety of techniques. It is one of the most highest paying job in India.
Software Developers
Software Developers are are the creative, brainstorming masterminds who create the computer applications. The applications are user-friendly that allow users to do specific tasks and the underlying systems that run the devices. Aspirants should know that it is important to have understanding of CS fundamentals like big O notation, common algorithms, standard languages, and technical approaches for being a Software Developer.
Business Analyst
Like the jobs mentioned above, Business Analyst is also one of the most in-demand jobs in India. Major role of business analyst is to analyse models of operation, processes of an organization. It helps them in analysing the performance of organisation. Their utmost important role is to help a business make better decisions and improve its performance. Business Analyst salary in India ranges between ₹ 3.0 Lakhs to ₹ 16.0 Lakhs.
Management Consultant
The role is to help organizations in boosting their performance by solving problems and maximising growth. One can aspire to be Manegement Consultant post graduating with a bachelor's degree in Business Administration/ Economics/ Finance/ Accounting/ Management. However, as per market standard, it will be beneficial if one has done MBA in above mentioned domains. The average salary of a Management Consultant in India is around Rs 15 Lakh Per Annum. For being updated about current openings in market, keep visiting our Times Now Jobs page at timesnownews.com/jobs.
link