Investment Association (IA) – Stephen Bird, chief executive officer of abrdn, has joined the UK trade body's board of directors, replacing outgoing director Hanneke Smits, CEO of BNY Mellon Investment Management. Keith Skeoch, formerly CEO of Standard Life Aberdeen and CEO of Aberdeen Standard Investments, is chair of the IA.
Bird was appointed CEO of abrdn in September 2020. Previously, he served as CEO of global consumer banking at Citigroup from 2015, retiring from the role in November 2019. He joined Citigroup in 1998. During 21 years with the company he held leadership roles in banking, operations and technology across its Asian and Latin American businesses. Before this, he held management positions in the UK at GE Capital, where he was director of UK operations from 1996 to 1998, and at British Steel.
Skeoch said: "Stephen's focus on customers, his experience in technological transformation, and his global outlook will be a great complement to our board's strengths, particularly as our industry navigates complex domestic and international challenges.
"I would also like to extend my thanks and gratitude to Hanneke for her dedicated service over the last three years and look forward to her remaining a friend to the board."
---
ComPlan – Edouard Stucki, the deputy head of asset management at the pension fund for the Swiss telecommunications company is retiring this year, IPE understands. Benjamin Jungen, who works in asset management unit at ComPlan, is expected to be his successor.
Prior to joining ComPlan, Stucki served as head investment consultant at WTW in Switzerland, head of portfolio manager equities at UBS Asset Management, and also worked at Zurich Insurance.
---
Fidelity International – The asset manager has expanded its private credit team with 12 new hires, including senior appointments intended to make a push into direct lending.
The new hires including Mark Preiser, formerly of Apollo Global Management, as direct lending portfolio manager, Raphael Charon, formerly at Bank of Ireland, as head of origination for direct lending, and Pierluigi Volini, from Credit Suisse, as head of credit and performance management.
Fidelity established its private credit team in early 2021 and in November it launched its first collateralised loan obligation, claiming it as a first for the industry because of its alignment to SFDR Article 8 requirements.
---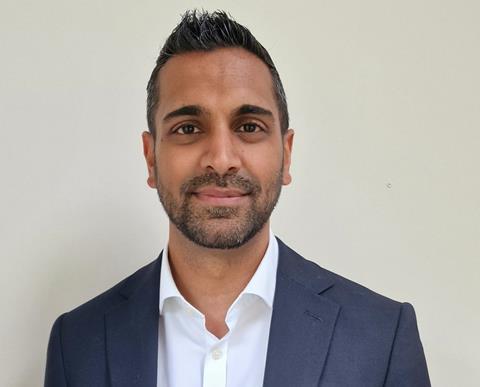 Mercer – The consultancy has announced the appointment of Nikhil Patel as a senior principal in Mercer's risk transfer team. In his new role, Patel will advise clients on how to most effectively manage their pension risk, either through bulk annuity, member option exercises, longevity swap, or other alternatives.
Based in London, Patel will report to Andrew Ward, partner and risk transfer and DB journey planning leader.
Patel joins from PwC where he co-led the pension risk transfer team, advising trustee and corporate clients on buy-in, buyout and longevity swap transactions as well as end-game journey planning. He has worked on and led several landmark projects in recent years including full scheme buyouts and buy-ins ranging in size from less than £10m to over £4bn.
---
BaFin – The German financial supervisory authority BaFin has named Rupert Schaefer as a new member of its executive board. He was previously a member of the executive board for the Swiss Financial Market Supervisory Authority (FINMA).
Schaefer will take over as head of the strategy, policy and management division on 1 November. Silke Deppmeyer, head of the transformation management department, will continue to act as head of the strategy, policy and control division until Schaefer joins in November.
---
Columbia Threadneedle Investments – Christopher Mahon has been appointed as head of dynamic real return. As part of Columbia Threadneedle Investments' asset allocation team, Mahon will lead manage the £2.4bn Threadneedle Dynamic Real Return fund and other real return strategies.
Mahon will join in September 2022, having most recently been head of multi-asset (EMEA) at Barings Asset Management. At Columbia Threadneedle Mahon will manage the flagship £2.4bn Threadneedle Dynamic Real Return Fund, which aims to deliver a real return of UK CPI+4% with up two thirds of the volatility of equities. 
The EMEA asset allocation team is led by Paul Niven who was appointed head of asset allocation, EMEA, earlier this month, having joined the firm following the acquisition of BMO GAM (EMEA) last year.
---
AP Pension – Jette Haarup Jensen has been appointed as a new member of the management team of the DKK180bn (€24bn) Danish pension provider AP Pension. She is taking up the new role of chief digital officer (CDO), and will be responsible for digitisation and business development, heading the core system change the firm said it was facing.
The pension fund said Haarup Jensen would start work from 1 August, expanding the management board to four people from three. Current members of the top team are CEO Bo Normann Rasmussen, chief marketing officer Thomas Møller and chief operating officer Henrik Engmark.
---
Norwegian Pension Fund Association – Siri Lunde Heggebø has been appointed as chief adviser for Norway's Pension Fund Association (Pensjonskasseforeningen). She formerly worked as CEO of the pension funds business at consultancy Gabler.
The lobby group said Lunde Heggebø had taken up the position on 2 May, and would have a special focus on statistics, analysis, accounting, auditing, reporting and tax.
---
Grantham, Mayo, Van Otterloo LLC (GMO) – Deborah Ng has left Ontario Teachers' Pension Plan (OTPP) to join the asset manager as head of ESG and sustainability.
At OTPP, Ng was most recently the head of responsible investing. She currently sits on the investment committee of the United Church Pension Plan and is a past board member of the Global Real Estate Sustainability Benchmark (GRESB).
---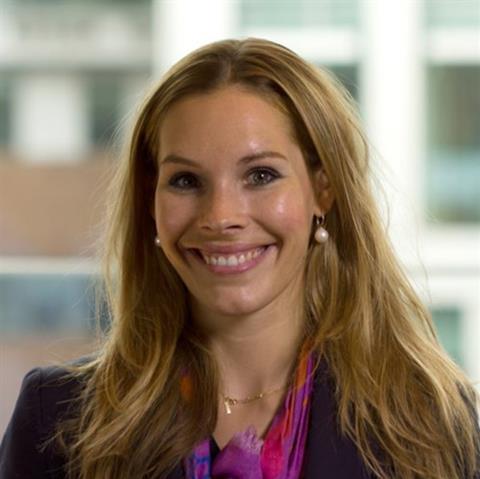 Macquarie Asset Management – Gabriele Duesberg has been hired as Macquarie Asset Management's managing director to support its activities in environmental and energy transition infrastructure in Europe, the Middle East and Africa (EMEA).
Based in London, the role will see Duesberg supporting infrastructure investment and asset management activities in sectors such as the electrification of transport, waste management, and biofuels. 
---
Anthropocene Fixed Income Institute (AFII) – Josephine Richardson has joined the think tank as head of portfolio strategy, where she will be leading the development and practical application of AFII's portfolio management techniques and products designed to support credit investors in aligning their portfolios to climate/ESG.
Richardson joins from JPMorgan Chase where she has worked for nearly 20 years. She has extensive experience trading structured-, flow- and index credit products, and also on modelling and valuation of derivatives. She serves as a trustee and adviser to a number of charities and social enterprises in the UK.
---
B&CE – The provider of The People's Pension has strengthened its investments expertise with the appointment of a new head of risk and performance.
Shakeel Ahmad joins the UK's largest independent master trust from F&C/BMO Global Asset Management, where he was head of investment risk. He has previously held the same position at JP Morgan and spent four years at ABN Amro Asset Management as head of risk management for fixed income and FX. He has also previously held risk and performance-related roles across multiple asset classes at various investment houses.
At B&CE Ahmad joins a growing investments team which oversees assets under management of more than £17bn, alongside asset manager State Street Global Advisors.
---
Stoneport – The UK consolidator for small defined benefit (DB) schemes, Stoneport, has appointed two new independent trustees to its board – Lisa Mundy of BESTrustees and Tegs Harding of Independent Trustee Services (ITS).
The appointments follow the completion of a competitive selection process in preparation for the increase in the number of employers participating in Stoneport as required under the Trust Deed and Rules. Seven independent trustee companies submitted proposals that were assessed on their ability to challenge and diversity of thinking, and experience of dealing with new and innovative situations, as well as their sector expertise and knowledge of Stoneport.
Mundy has worked in financial services for 30 years. She joined BESTrustees in 2019 from insurance firm LV=, where she was service director for the life and pensions business. Harding is a professional trustee at ITS working with schemes with assets between £100m and £1bn in a range of different sectors.
---
Railpen – Maura Sullivan has joined the board of Railpen, the manager of the £37bn railways pension schemes, as an independent non-executive director. She is currently deputy group chief financial officer at Quilter plc, a FTSE 250 company, and, outside of Railpen, holds a number of other non-executive positions. She has previously held CFO and executive director roles during her 12 years at Credit Suisse and Credit Suisse Asset Management, the UK arms of the global Credit Suisse International Wealth Management divisions.
---
CDP – Paul Simpson will be stepping down from his role as CEO of the environmental information disclosure platform CDP. Simpson has been CEO for 12 years and will leave after 21 years at the organisation, which he co-founded with Paul Dickinson, Tessa Tennant and Jeremy Smith.
Under Simpson's leadership, CDP has successfully embedded corporate disclosure on climate and environment into the mainstream, with 64% of global market capitalisation disclosing via the institution in 2021. CDP has also played a pivotal role in driving action to fight climate change around the world, for example having been instrumental in the creation of the Science Based Targets Initiative, We Mean Business Coalition and The Investor Agenda.
"What [Paul] and the team have achieved has been transformational for the climate and nature agenda and Paul has created a legacy that will grow in coming years and decades," said Katherine Garrett-Cox, chair of CDP.
---
Akinn Group – Andreas Dombret, the former executive board member of the Deutsche Bundesbank, has been appointed independent chair of the corporate finance advsory firm.
Dombret served as a member of the executive board of the German central bank between 2010 and 2018. From 2014 to 2018 he was a member of the supervisory board of the European Central Bank and from 2012 to 2018 he was a board director at the Bank for International Settlements.
Akinn is headquartered in Hamburg, Germany, and its current primary focus areas include illiquid real assets, holistic solutions for optimising the balance sheets of financial institutions, and trade and supply chain solutions.
---
JO Hambro Capital Management (JOHCM) – The high-conviction, active asset manager has appointed Frederic Lejeune as managing director and country head Frabelux, responsible for sales in France, Belgium and Luxembourg for JOHCM.
In tamden with the hire, JOHCM is also opening an office in Paris and creating a new corporate entity to best serve clients across the Frabelux region. This is part of the firm's ongoing European expansion plans.
Lejeune was most recently president and managing director for Robeco France. Before this, he was deputy general director of Aberdeen France and head of business development for France and Monaco based in Paris.
---
Fulcrum Asset Management – Chris DeMeo is joining as head of solutions, North America, from abrdn, where he was head of Americas within its client solutions group. He previously worked for investment solutions business Nu Paradigm (which he co-founded), WTW, Russell Investments and Merrill Lynch.
---
Redwheel – The specialist independent investment organisation (formerly RWC Partners) has hired Stephanie Kelly as head of thematic sustainability research, a newly created role. Kelly was previously deputy head of abrdn Research Institute.
At Redwheel, Kelly will build and lead a team of sustainability research specialists that will serve as a centralised resource for Redwheel's investment teams. The new team will work alongside Chris Anker, Redwheel's head of sustainability, who recently appointed Olivia Seddon-Daines as senior sustainability specialist and Katherine Velasquez Rodriguez as responsible investment associate in March 2022.
Read the digital edition of IPE's latest magazine
link