Almaden Genomics
David Gascoigne, Chief Executive Officer
David Gascoigne joins Almaden, a business under holding company Catalyze Dallas, from Sutherland Global Services, where he served as head of healthcare analytics. In this role, he was responsible for the commercialization of high-value and innovative analytics solutions and services. Prior to that, he was COO of GNS Healthcare, a leader for Causal AI and simulation across life sciences. At GNS, he helped facilitate the discovery of novel therapies and accelerate R&D in rare diseases. Gascoigne has also held roles as general manager of analytics services for IQVIA, executive vice president of analytics and innovation for Symphony Health, and was a partner in digital analytics with Accenture.
EDUCATION: Sheffield University (B.S.)
---
Mary Kay
Sheryl Adkins-Green, Chief Experience Officer
In the new role, Sheryl Adkins-Green will support the success of millions of independent beauty consultants' businesses by working to continually improve the customer experience at Mary Kay. Adkins-Green, who's been with Mary Kay since 2009, previously served as chief marketing officer. She will continue to lead the Global Brand Experience Division and the company's in-house creative agency that create marketing campaigns, multi-media design assets, social media content, and integrated digital communications. By combining research, data analytics, and trend forecasts, Adkins-Green and her team will anticipate the needs and expectations of Mary Kay consultants and their customers in more than 35 countries.
EDUCATION: Harvard University (MBA), University of Wisconsin (B.S)
---
PGA of America
Craig Kessler, Chief Operating Officer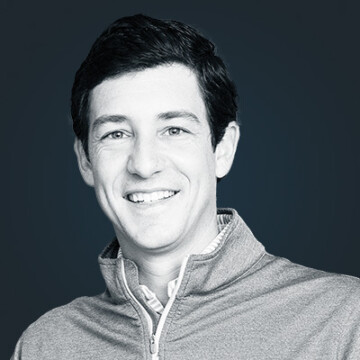 Craig Kessler previously served as chief executive officer of Buff City Soap, a fast-growing, experiential retail company based in Dallas. Buff City has grown from 100 to 260 locations since Kessler joined as CEO. Today, the brand has stores in 32 states. He also served as COO and head of emerging concepts at Topgolf from 2016–2021. While at Topgolf, the company grew from 25 to 70 venues, and to more than 25,000 employees. Kessler served as the primary point of contact between Topgolf and the PGA, and during his tenure Topgolf employed more than 60 PGA Members. Kessler will be based at PGA's new headquarters in Frisco.
EDUCATION: Harvard University (MBA), Georgetown University (B.S.)
---
Dallas Children's Advocacy Center
Madeline Reedy, Chief Program Officer
In her new role, Madeline Reedy will supervise and lead programs that improve the lives of abused children in Dallas County. These programs provide services including: reading and coordinating a multi-disciplinary response for all Dallas County child abuse reports that meet agency criteria; neutral, legally-defensible, and developmentally appropriate interviews of child victims and witnesses to violent crimes; ongoing case management and case navigation support; free evidence-based, trauma-informed mental health treatment; and data tracking, analysis, and reporting. Reedy worked for CitySquare, a nonprofit that fights poverty through service, advocacy, and friendship, since 2005. She most recently served as interim executive director for CitySquare's housing division.
EDUCATION: The University of Texas at Arlington (M.A.), Texas Christian University (B.S.)
---
CataBoom
Aaron Lobliner, Chief Client Officer
In his new role, Aaron Lobliner will serve as CataBoom's first chief client officer and will oversee account leadership, business development, and marketing. He previously served as chief client officer at RAZR, and prior to that, was senior vice president of global business development and chief strategist at PrizeLogic, where he helped grow the company from a start-up to an industry leader. Throughout his career, he has worked hand-in-hand with many of the world's biggest brands, including Molson Coors, T-Mobile, Amazon, PepsiCo, Taco Bell, General Mills, and Starbucks among others.
EDUCATION: University of Michigan
---
Hart Commercial
Tanya Hart Little, Managing Partner
After founding and leading Hart Advisors Group for fourteen years, Tanya Hart Little has left the firm to  join Hart Commercial, a commercial brokerage firm she founded in 2021 with Allison Johnston Frizzo. As managing partner of Hart Commercial, Tanya leads the strategic planning, operations, franchise and corporate services accounts for the firm, in addition to brokerage assignments. At Hart Advisors Group, she led a team that completed over $11 billion of commercial loan restructures, assumptions, recapitalizations and loan sales through 2020, when she sold the company to a private investor.
EDUCATION: University of Phoenix (BBA)
---
McGuireWoods
Chelsea Hillard, Partner
Chelsea Hilliard counsels companies in litigation arising out of mergers and acquisitions, particularly venture capital or private equity-financed investments. She handles stockholder derivative cases, securities class actions, internal investigations, and investigations by the Securities and Exchange Commission and the Department of Justice. In addition, she advises companies on risk management, corporate governance and investment matters. Hillard previously served as a senior counsel at Foley & Lardner.
EDUCATION: Southern Methodist University (J.D., BFA)
---
Brinker International
James Butler, Senior Vice President and Chief Supply Chain Officer
In his new role, Butler oversees all supply chain functions, including procurement, food safety and quality assurance, distribution and logistics, brand program management, and supply chain systems for Brinker's corporate-owned restaurants. Prior to joining Brinker, Butler was senior vice president, KFC Supply Chain, at Restaurant Supply Chain Solutions, where he led the supply chain management organization for several national restaurant brands. Before RSCS, Butler served as vice president, strategy and integrated business planning at Georgia Pacific and spent several years as a leader and management consultant with Deloitte Consulting.
EDUCATION: Vanderbilt University (MBA), University of Kentucky (B.S.)
---
IPA Capital Markets
Adam Mengacci, Managing Director
In his new role, Adam Mengacci will be responsible for originating commercial debt and equity transactions across various property types, including multifamily, office, industrial, retail, and build-to-rent. Prior to joining IPA, Mengacci served as partner and managing director of Hamilton Realty Finance, a boutique real estate capital markets advisory firm in Dallas. Mengacci has also served as vice president-capital markets, finance at JLL, where he executed in excess of $1.5 billion of debt, equity, and structured financing.
EDUCATION: Northeastern University (MBA), Villanova University (B.A.)
---
Riveron
Mark Jistel, Managing Director
As managing director, Mark Jistel is responsible for client service, specializing in technical accounting, financial reporting, and operational accounting. He joined Riveron's Dallas office in 2013 as a manager. He previously served as assurance senior associate for PwC in the financial services audit practice.
EDUCATION: Texas Tech University (M.S., BBA)
---
Crescent Real Estate
Travis Jeakins, Senior Vice President
In his role as senior vice president, Travis Jeakins will join Kevin Crum in leading Crescent's development activities including the day-to-day management of personnel, optimizing development activities, and execution of development projects. He previously worked as construction manager for Crescent from 2006–2013 and helped the Crescent team design and develop The Ritz-Carlton and Dallas Hotel and Residences. Jeakins then returned in 2020 as vice president, construction, where he managed a team responsible for the construction and cost management of ground-up developments.
EDUCATION: The University of Texas at Austin (B.A.)
Caleb Bury, Vice President
In his new role as vice president, Caleb Bury will be responsible for regional acquisitions and asset management for Crescent as well as deal structuring and JV negotiations. Bury joined Crescent in July of 2018 as an associate. Prior to joining Crescent, Bury served in the United States Air Force where he attained the rank of Captain.
EDUCATION: The University of Colorado Leeds (MBA), University of Maryland Baltimore County (B.S.)
Christopher Goff, Vice President
In his new role as vice president, Christopher Goff is responsible for identifying, underwriting, and managing hotel acquisitions and developments across all hospitality product types, ranging from select-service to luxury full-service hotels. Goff joined Crescent Real Estate in 2020 as director, investments. Prior to joining Crescent, Goff worked for Castle Hill Partners, a real estate private equity. Additionally, Goff worked for CAVU Venture Partners, a consumer-focused venture capital firm with offices in New York, Austin, and Los Angeles.
EDUCATION: The University of Texas at Austin (MBA), New York University (B.A.)
---
EarthX
Sidney Thurston, Vice President for Global Science and Technology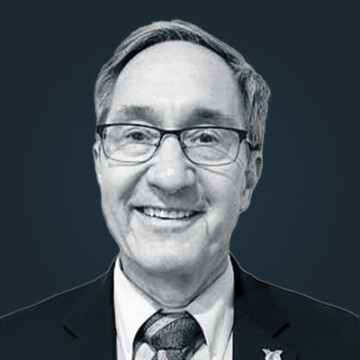 In his new role, Sidney Thurston's primary duties are delivering science sand technology content and exhibitions for the EarthX global platform and identifying projects in which EarthX can lead by example, including renewable energy, NextGen Information Technology, the Climate and Health Connection, enhancing climate resilience, Nuclear Rethink, and new eco-friendly building materials. Thurston will lead one of several conferences during the Congress of Conferences at EarthX Expo and serve as the chair of the new EarthX Science and Technology Advisory Group. In December, Thurston retired from NOAA's Global Ocean Monitoring and Observing Program as program manager for ocean observing technology and overseas program development, in which he managed several global met-ocean observing networks, including the Global Drifter Program and Global Tropical Moored Buoy Array.
EDUCATION: Florida Institute of Technology (PhD), Virginia Tech (B.S)
---
Merriman Anderson Architects
Jennifer Picquet-Reyes, Director of Hospitality, Historic/Adaptive Reuse
Jennifer Picquet-Reyes is a principal at Dallas-based firm MAA. In her new expanded role, Picquet-Reyes will continue to lead project teams while driving and expanding MAA's adaptive reuse and architectural hospitality footprint. She has been with the firm for more than 12 years. Over the course of her career, Picquet-Reyes has helped bring over 20 abandoned buildings back to life in downtown Dallas through her dedication to revitalizing historic buildings.
EDUCATION: Texas Tech University (MArch)
---
True North Advisors
Elaine Kinnee, Director of Human Resources
Elaine Kinnee worked in the government, defense, and space industry for over 15 years, overseeing all human resources operations and acquisitions. Her most recent role was with Martin UAV, where she oversaw the H.R. department and led her team in implementing new systems and processes to accommodate 125 percent company growth within a two-year span. She is also an Army and Air Force veteran, having served more than 18 years in the Army National Guard as a HR Specialist with deployments in Iraq and four years in the Air Force Reserves as an Ammo Troop.
EDUCATION: Columbia College (BSBM)
---
BOARD APPOINTMENTS
Catalyze Dallas
Linda Hart, Board Member
Linda Hart is president and CEO of the Hart Group. Hart is active on numerous boards and has served as both a former Chairman of the New York Stock Exchange Legal Advisory Board and as a consultant to the Securities and Exchange Commission. Prior to joining the Hart Group, Hart co-authored the first treatise on securities and partnership law for master limited partnerships and other investment limited partnerships. Hart also wrote and lectured frequently around the country, serving as a visiting professor at Stanford Law School.
EDUCATION: Southern Methodist University (J.D.), University of Pittsburgh
Author
Kelsey Vanderschoot
View Profile


Kelsey J. Vanderschoot came to Dallas by way of Napa, Los Angeles, and Madrid, Spain. A former teacher, she joined…

link