I
n an October 14 interview with Site Selection, top officials of Georgia's statewide development agency fired back at a county judge who struck down a key component of the $1.5 billion incentives package offered to EV startup Rivian to build a $5 billion manufacturing plant an hour east of Atlanta.
Pat Wilson, commissioner of the Georgia Department of Economic Development (GDEcD), said the judge's denial of bonds to support Rivian's $700 million property tax savings does not put the project on delay. Wilson and Andrew Capezzuto, the agency's chief administrative officer and general counsel, signaled the state's clear intent to challenge the September 29 ruling in Morgan County Superior Court in favor of a local citizens' coalition whose opposition to the historic project has proved to be resilient.

"I think the judge got it wrong," Capezutto said. "An appellate court will take a serious look, and we have very persuasive arguments as to why the opinion was incorrect."
Capezutto also sought to shoot down suggestions that the ruling by Chief Judge Brenda Holbert Trammell, should it stand, might exert impacts beyond the Rivian project. "No other court in Georgia as it currently stands is required to follow the precedent created in Morgan County." (In late October, the Georgia Department of Economic Development and the Joint Development Authority of Jasper, Morgan, Newton, and Walton counties submitted a notice of appeal to the Georgia Court of Appeals challenging the ruling. — Ed.)
At the time of announcement last December, the Rivian deal represented the largest public subsidy ever offered to a U.S. manufacturer, according to Good Jobs First, a group that tracks and consistently opposes corporate subsidies. The Rivian package was later eclipsed by the $1.8 billion Georgia awarded to Hyundai to build an EV battery plant near Savannah. That project, referred to by some as a "metaplant," was full speed ahead at press time, with an official groundbreaking scheduled for October 25.
Overdue Diligence
Arcane legal questions visited by Judge Trammel, and now likely again on appeal, are grounded in Georgia's constitutional prohibition against government "gifts and gratuities" to private entities and the complex workaround formula that allows authorities to nonetheless sweeten business attraction packages with coveted tax abatements. Legal constructs aside, the judge's opinion made for compelling reading, dinging as it did the due diligence performed both by the State and the four-county Joint Development Authority (JDA) that is to lease some 2,000 acres to Rivian for $1 a year, forgoing most property tax revenues.
Ruling that bonds to back the arrangement are not "sound, feasible and reasonable," Judge Trammel wrote that "significant, troubling information" about Rivian's financial health "was not considered by the JDA, or presumably the state of Georgia." The judge also raised questions about Rivian's promised average annual salary of $56,000 and tax burdens that might be imposed by the sprawling facility near the small towns of Rutledge and Social Circle. She wrote that proponents had failed to "put forward sufficient evidence that the Project would promote general welfare."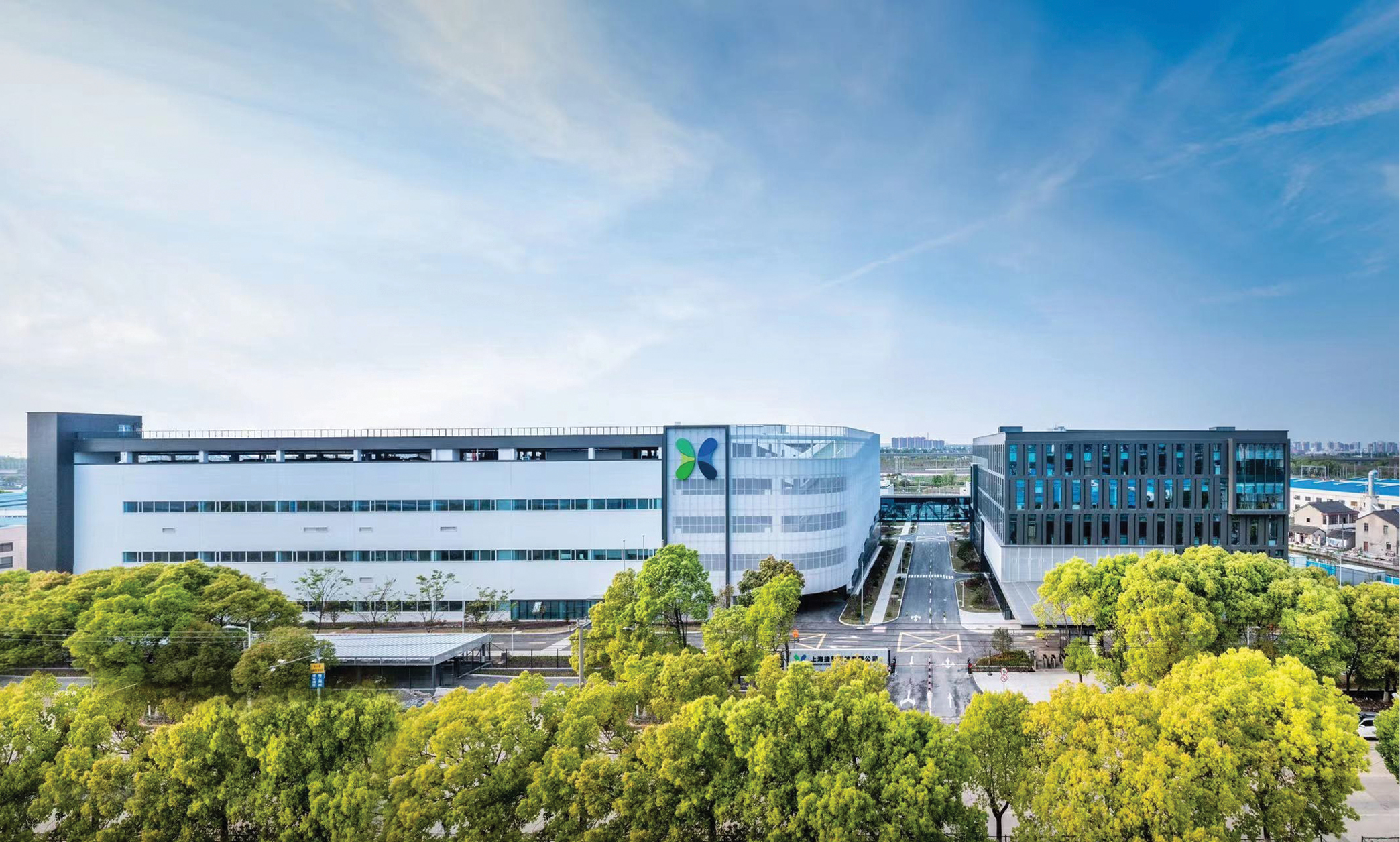 Jiading Hydrogen, Shanghai
Wilson, in his comments to Site Selection, directly challenged the notion that authorities fell short in assessing Rivian's financial health and the plant's potential effects on surrounding communities.
"I take umbrage at the judge's thoughts," Wilson said. "The State spends a huge amount of time and effort on these projects to not only get to know the company, the people and the mission, but to look at the financials and the impact that this company is going to have on the community." Georgia, Wilson maintained, is rigorous in enforcing clawback provisions. Capezzuto suggested that the judge's expressed concerns about Rivian's health were based on a static reading of the startup's prospects and limited information. He said Trammel ignored evidence that was presented in support of Rivian's long-term viability.
With the case far from being settled and its potential wider impacts impossible to gauge, national site consultant John Boyd, Jr. of The Boyd Company nonetheless sees the challenge as emblematic of an era of multi-pronged attacks against corporate incentive awards.
"It's at a whole new level of intensity and sophistication," writes Boyd from Boca Raton, Florida. "The level of scrutiny has brought on an army of eagle-eyed lawyers and judges, as we now see with Rivian."
Hydrogen Buildout in Shanghai
Even as Georgia and Rivian wait for the legal dust to settle in order for construction dust to fly, projects continue to take off in other parts of the world.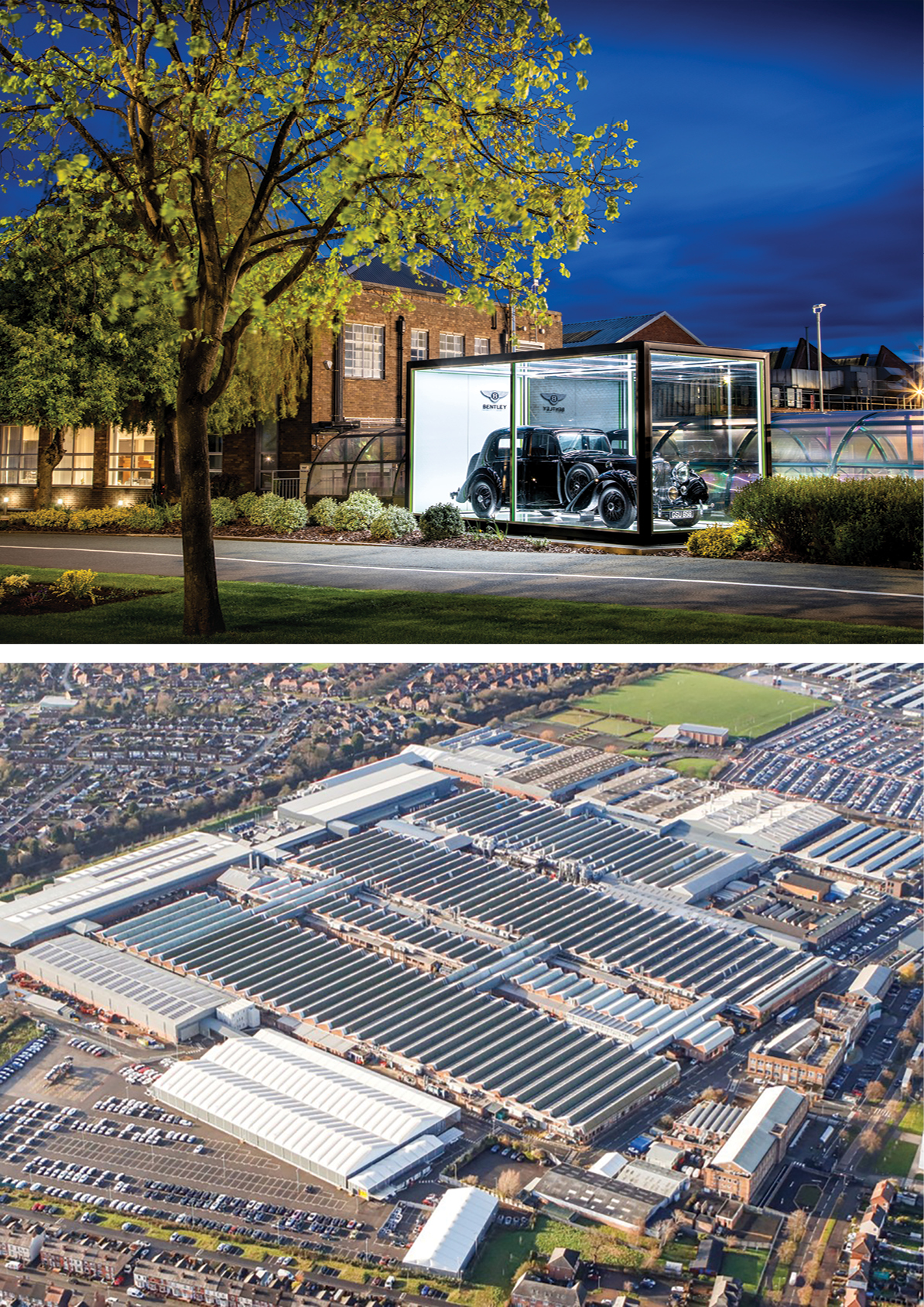 Bentley will invest $2.8 billion to renovate for EV production in Crewe, England, where the company has made vehicles since 1946.
Photos courtesy of Bentley
Ballard Power Systems, the Vancouver-based force in global fuel cell technology, announced a major expansion of its presence in China at the end of September. Already a leader in China's burgeoning Fuel Cell Electric Vehicle (FCEV) market, Ballard plans to invest $130 million over the next three years in facilities at Shanghai's Jiading Hydrogen Port, an emerging anchor of one of China's leading automotive clusters. Under an investment agreement with the local Government of Anting, Ballard is to build a new China headquarters at the port, as well as an R&D center and a manufacturing facility for membrane electrode assemblies (MEAs), core components of hydrogen fuel cells.
"We believe China is a market headed for a significant demand break-out as hydrogen infrastructure scales over the coming years," said CEO Randy MacEwen in a statement.
The Jiading port is central to plans to establish "Hydrogen Harbor" within the district in Shanghai. It has attracted more than 50 hydrogen energy and automotive-related projects totaling more than $1.5 billion, according to a report at chinadaily.com. Shanghai Hydrogen Propulsion Technology opened a plant at the port in 2021. With foreign investors that include Toyota, Horiba and Faurecia, the port is soon to launch a hydrogen fuel test center for third-party, hydrogen-related R&D.
Europe's Top Investments
With Tesla having inaugurated its $7 billion EV Gigafactory outside Berlin in March,
the largest automotive investments in Europe concluding this calendar year include those announced by Bentley ($2.8 billion/Crewe, England), Volkswagen ($2.2 billion/Wolfsburg, Germany), Volvo ($1.25 billion/Kosice, Slovakia), and BMW ($1 billion/Steyr, Austria).
Bentley is to renovate its Crewe production facility to produce its future electric vehicles, the first of which is due in 2025. The brand aims to be exclusively electric by 2030. In a statement noting that the Crewe plant already has achieved carbon neutrality, Bentley manufacturing chief Peter Bosch said the new investment will further boost the company's profile for environmental responsibility.
"With our new 'Dream Factory' concept," Bosch said in a statement, "we now go to zero also with water, waste and other environmental impacts by 2030."
Volvo's newly announced Kosice plant in eastern Slovakia, projected for a 2026 launch, will be the Swedish automaker's third manufacturing location in Europe, "complementing," Volvo said, its Ghent plant in Belgium and Torslanda plant in Sweden.
For its part, Tesla's Berlin Gigafactory was the subject of speculation in mid-September surrounding possible problems in establishing battery cell production. Germany's Handelsblatt reported that Tesla is moving battery manufacturing equipment from the Berlin facility to its Gigafactory Texas. The reported move, the publication said, "apparently has other reasons than lower energy costs and new tax incentives in the USA worth billions." Sources cited by Handelsblatt cited "a significant delay in a crucial but highly complex production technique."

link