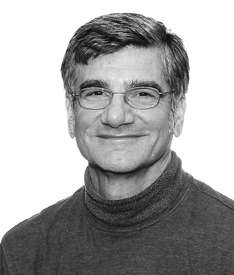 Jeff Buckstein, CPA, CGA is a business journalist based in Ottawa.
TORONTO, Oct. 19, 2022 – A planned division of Ernst & Young Global Limited, which would include affiliate EY Canada, into two distinct, multidisciplinary organizations, could threaten one of the world's most valuable corporate brands. Canadian observers of the global audit profession see brand risk as an issue but question whether EY and other Big Four professional services and accounting firms have any other options remaining, if they are to maintain audit independence. 
"EY will likely attempt to use this as an opportunity to try an create an entirely new brand but whether that will be successful is not entirely clear," says Mitchell Stein, associate professor of managerial accounting and control, and director of the CPA-Ivey Centre for Accounting Education at the University of Western Ontario in London, Ont. 
The Ernst & Young planned division would create two entities: Assureco and Newco. Assureco would retain the EY brand as a standalone audit firm and would include some members of the tax team. Newco would include the consulting business line and would perform no public audits but would also include tax professionals. 
Ernst & Young risks losing its corporate brand value
Brand Finance, a global brand valuation consultancy, publishes lists of the world's most valuable brands globally. In 2022, Ernst & Young and its EY brand placed 82nd in its ranking of the top 100 brands in the world, and fourth in the commercial services category. The planned division could threaten the value of the EY brand in many ways. 
There might be a risk of losing skilled managers and employees, particularly on the advisory and consulting side of the business, to competitors who could offer them a more traditional, multi-faceted business model in which to work. This could be a concern, says Stein, but there are many other factors that employees consider in moving between firms. Stein notes that accounting firms are always trying to attract talented professionals from other firms to fill their needs. 
"Both EY and the other firms will probably try and use it is as a selling point to attract talent," he predicts, adding "I am not sure that advisory and consulting employees are solely attracted by a more traditional business model." 
Given the level of increased specialization and complexity, accounting professionals are now limited as to how much they can learn and practise competently. One advantage of remaining whole is that, from a recruitment and career perspective, CPAs have more opportunities to follow a consulting career path, if they find that is what they prefer, says Wally Smieliauskas, a professor of accounting at the University of Toronto's Rotman School of Management. 
Internal controls alone cannot satisfy regulatory scrutiny
Does EY really need to go through the drastic step of splitting its firm into two entities? Or were there other alternatives, such as instituting certain reforms to enhance the firm's audit independence? 
No amount of reform or internal control can address this problem, according to Anup Srivastava, Canada Research Chair of Accounting, Decision-Making and Capital Markets and a professor at the University of Calgary's Haskayne School of Business. The very fact that a consulting business has become so large over time demonstrates this, says Srivastava, who draws an analogy to the "tail wagging the dog." 
"Furthermore, regulators have little patience with auditors' internal controls," claims Srivastava. 
Says Mitchell Stein: "Firms have often tried to make changes to address these issues, but beyond splitting the practices it is unclear how issues of auditor independence can be fully addressed." The problem is the cross-selling of services and the pressure placed on the auditor. One option is to require auditor rotation, but this is more of an externally than an internally driven solution, he notes. 
The impact of this proposed move on the profession, should EY split into two firms, will require an assessment of what the ultimate impact is on audit services provided, says Stein. 
"Does this mean that we are going to see continued cost pressures and auditors trying to do things more efficiently and expeditiously? And what does this mean for the quality of audits longer term? That would be certainly a concern." It could result in a new model going forward for greater auditor independence, says Stein. 
However, at least so far, the other major accounting firms in Canada appear to have no plans to follow suit and make major structural changes to their organization as EY Global and its Canadian network affiliate has decided to do. 
PwC Canada spokesperson Chiara Battaglia says, "We are fully committed to our strategy which we announced last year and don't comment on our competitors. Our view continues to be that access to a wide range of expertise and competencies is essential to serving our clients and all other stakeholders and delivering high quality services. We are always ready to respond to changes in the regulatory and competitive environment if that becomes necessary, but have no plans to change course," she adds. 
In 2021, Tim Ryan, PwC US Chair and senior partner, announced that the US firm was bringing together its assurance and tax reporting capabilities into a segment called Trust Solutions, and aligning its various advisory services into a segment called Consulting Solutions. 
At KPMG Canada, spokesperson Caroline Van Hasselt says, "KPMG remains committed to our business model which brings together audit, tax, legal and advisory services under one roof. This multidisciplinary model supports high-quality audits, attracts the best talent, enables technology-driven solutions, and fosters innovation and ongoing investment. 
"We believe that our integrated approach best serves our people, our clients, the economy and wider society," Van Hasselt adds. 
Read the full three-part series: 
Part one: Are global accounting regulators driving the audit and consulting split at EY?
Part two: Assurance, consulting monetization driving EY audit split, say accounting experts
Part three: Brand value at risk in planned accounting split of Ernst & Young audit and consulting lines
Jeff Buckstein, CPA, CGA, is a business journalist based in Ottawa. Top Photo: EY Office Toronto, (iStock). Author photo: courtesy Jeff Buckstein.

link