Our editors have compiled a list spotlighting some of the best SAP ERP implementers and consultants based on their overall reputation, service offerings, credentials, and experience.
Selecting, implementing, and maintaining an ERP platform is one of the most important and valuable things an organization can do for itself. However, the onboarding process for new, company-wide hardware is rarely straightforward and often takes several years to complete. With that in mind, working with a consultant who understands the hardware and has the technical experience to back it up is crucial.
Many businesses turn to vendor-specific ERP implementers and consultants for assistance. If a company is looking to implement one of SAP's solutions, it should also be looking for the best SAP ERP implementers. To help, the editors at Solutions Review have compiled this list of SAP implementers and consultants uniquely situated to help make the onboarding process go as smoothly as possible. Our editors selected these consultants based on their Authority Score, a meta-analysis of user sentiment through the web's most trusted business software review sites, and our proprietary five-point inclusion criteria. The list is organized alphabetically.
The Best SAP ERP Implementers and Consultants
---


Description: Accenture is a leading SAP consultancy, development, and delivery service provider. The company has earned multiple "Partner of the Year" awards from SAP and recently launched "SOAR with Accenture," a new series of assets and services to help clients deploy various SAP solutions. Accenture has been partnered with SAP for 40 years and offers a suite of product innovation, development, and delivery services and solutions for clients in finance, supply chain, data management, HR, and other markets.
---


Description: Applexus Technologies is a global provider of business consulting and SAP-specific services geared toward manufacturers, suppliers, and retailers in the retail, fashion, and consumer products industries. The company specializes in advisory, migration, implementation, and management solutions for SAP's S/4HANA and B/4HANA offerings. As a Gold Partner with SAP, Applexus is well-versed in reselling, developing, integrating, and expanding various SAP ERP products for large and mid-sized organizations.
---

Description: be one solutions is an SAP Gold partner specializing in blueprinting, implementation, and support services for more extensive, multinational organizations looking to deploy solutions for their small and mid-sized subsidiaries. The company uses internally developed rollout strategies to help clients define the scope of their ERP needs, design a template, train critical users, and develop and launch a scalable solution. be one solutions also provides 24/7 customer service that offers monthly management reviews, activity reports, dashboards, and budget analyses.
---

Description: Deloitte is an SAP Platinum Partner and reseller with over 12,000 SAP practitioners worldwide. The company's suite of implementation tools and methods supports evolving business strategies, improves internal processes, and helps clients see meaningful results quickly. Deloitte's SAP services primarily focus on implementing and supporting SAP's S/4HANA and Simple Finance solutions for various companies across industries.
---
Description: ElevatIQ is an independent group of ERP consultants that provide clients with a vendor-agnostic approach to digital transformation, software selection, implementation, and integration services. The company's expertise spans multiple fields, including digital commerce, ERP, data models, supply chain, enterprise architecture, digital transformation, and business technology advisory services. Its suite of ERP services covers strategy development, software selection, contract negotiation, implementation, change management, project recovery, and software optimization.
---
Description: ERP Advisors Group is an enterprise software consultancy that works with companies across the manufacturing, distribution, energy, mining, technology, and professional services industries. Alongside its ERP expertise, the independent consultancy can help clients select and implement financial, budgeting, subscription billing, CRM, e-commerce, HCM, project management, point-of-sale, business intelligence, warehouse management, manufacturing execution, and other industry-specific technology solutions. Other services include needs assessments, data migrations, cost-benefit analyses, contract negotiations, and more.
---
Description: HCL Technologies is a global technology company committed to helping enterprises adapt their businesses to the digital age. The company offers an integrated portfolio of products and services that cover three business units: IT and Business Services (ITBS), Engineering and R&D Services (ERS), and Products and Platforms (P&P). HCL is a Gold Partner with SAP with nearly thirty years of experience helping clients design, implement, and support their ongoing SAP solutions.
---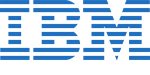 Description: IBM has decades of partnership experience with SAP and is a Platinum-level partner with certifications across its Services, Cloud, Hosting, Technology, Global Value-Added Reselling, and Application Management services. The company's team of SAP implementation experts uses multi-industry ERP methodologies to help clients worldwide develop and deploy custom roadmaps that lower costs, improve results, and maximize agility. Other services offered via IBM's SAP consultation division include selling, support, integrations, extensions, cloud hosting, and education.
---
Description: NTT DATA Business Solutions has over three decades of experience providing SAP consulting services to companies of various sizes across the manufacturing, distribution, consumer, and life science industries. The company is a Platinum Partner. It uses a transparent and customizable SAP implementation roadmap to provide clients with regular check-ins, prototypes, solutions, support, and demonstrations from a team of experienced consultants capable of helping clients with any issues.
---

Description: Panorama Consulting Group is an independent ERP consulting firm. The company offers extensive services, providing companies with everything from software expert witnesses to management consulting, financial restructuring, turnaround analysis, and enterprise software consulting. Its ERP consulting services can help businesses streamline software selection, technology assessment, implementation, contract negotiation, digital strategy, project auditing, recovery, and system training processes.
---
Description: Sapphire is a digital operation transformation provider that helps mid-market and mid-enterprise clients with a portfolio of design, consulting, delivery, cloud, and lifecycle services. The company is a Gold Partner with SAP, offering various project management, implementation, managed services, technical development, upgrade, and application support services to clients using, or looking to use, the SAP S/4HANA, SAP Business One, and SAP Business ByDesign solutions.
---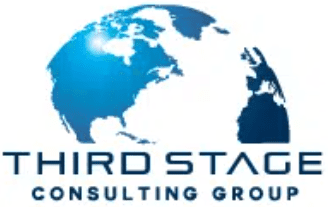 Description: Third Stage Consulting helps clients implement their ERP software and digital transformation initiatives with digital strategy, organizational change management, business process management, project management, and software selection services. Third Stage Consulting's team of thought leaders, practitioners, and recognized experts help clients discover whether they need an ERP system and, if needed, develop an implementation timeline that covers everything from software selection to deployment, data integration, testing, continuous improvement, and change management.
---
Description: Ultra Consultants is an independent research, advisory, and ERP consulting firm that guides manufacturing and distribution companies through digital and business transformation initiatives. Its services include enterprise technology selection, contract negotiations, business process improvement, change management, data conversion, software implementation, quality control, and business value realizations designed to help its industry-specific clientele plan, measure, and deliver business performance and profitability improvements.
---
Description: Vision33 is a global technology service and solutions provider for growing companies in the private and public sectors. Alongside its consultant and managed services, Vision33 also offers ERP-specific services around strategy development, execution, business process improvement, implementation, project management, change management, data migration, performance analytics, training sessions, and post-implementation support. The company specializes in the SAP ecosystem, offering platform-specific services for SAP S/4HANA, Business One, and Business ByDesign.
---
Latest posts by William Jepma
(see all)
link